Brad Pitt is a gorgeous man… but did you know that the actor can seriously morph into a 'lookalike' of his wife and ex-girlfriends?
Brad Pitt is like a chameleon..check out these photos.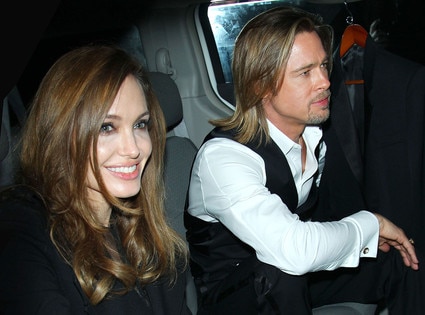 Angelina Jolie & Brad Pitt: Long Brown hair that is soft and sleek a more serious look
Christina Applegate and Brad Pitt: younger heavy metal days, blonde wispy hair
Clair Forlani and Brad Pitt (Meet Joe Black): parted, dark hair, pressed lips
Gwyneth Paltrow and Brad Pitt: super short, edgy, blonde hair, distinctive jaw lines.
Jennifer Aniston and Brad Pitt: not so much with the hair, but their poses, mouth and jaw lines resemble
Juliette Lewis and Brad Pitt: lighthearted, flowy blonde waves
Comments